Mission
The mission of the Comprehensive Medical Mentoring Program is to encourage, support, educate, and mentor minority students. We hope to inspire and guide these students as they matriculate through their educational pursuits and medical careers.
---
Organization Description
The Comprehensive Medical Mentoring Program was created to provide minority students, who may come from disadvantaged or underprivileged backgrounds, with experiences that foster successful matriculation into health-professional schools. This will ultimately add more diversity within the medical  field, which is an additional goal of the organization. Using both minority health-professional students and residents in training to operate as mentors allows participants to learn more about medicine and ways to handle potential pitfalls that are more common to their own demographic. Also having attending physicians, faculty members, and health administrators involved as mentors, and in other ways, will give an added layer of support to the students and residents helping to create a pipeline of mentoring for all who participate at both the learning and training stages.
---
Our Logo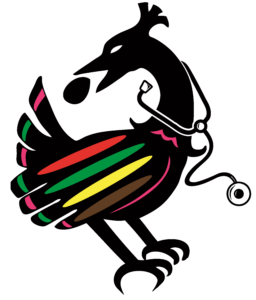 CMMP Sankofa
Sankofa is an African word from the Akan tribe in Ghana. The symbol is based on a mythical bird with its feet firmly planted forward and its head turned backwards. Thus the Akan belief that the past serves as a guide for planning the future. To the Akan people, and all of us at the Comprehensive Medical Mentoring Program, it is this wisdom in learning from the past which ensures a strong future.